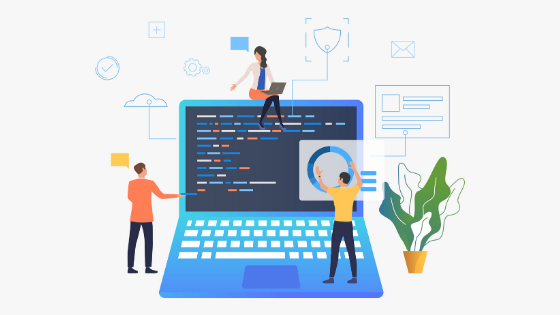 Taking Care of Business: Importance of Reliable IT Support
In the 21st century, most modern business organizations operate through the digital platform. An organization is likely to fall behind if it chooses to firmly plant itself in the past by not depending on computers, networked devices and IT systems. That being said, this makes IT support as one of the most essential components of any business organization.
Acting as the pillars of business organization, strong IT support is needed to stay ahead of competitors. This is because IT related issues tend to happen. Internet outage, computer malfunction and lag, technical issues on hardware or connectivity issues on devices could bring about significant loss to any business organization. As a dedicated IT support service provider in Malaysia, Mewamax Solutions Sdn Bhd would like to educate people on the importance of having reliable IT support and why outsourcing for IT support service for small business organizations could be a practical alternative if an in-house support team is unaffordable.
Importance of Having Reliable IT Support
Due to limited budget, some smaller organizations do not own IT support technicians. Nevertheless, IT support is still not something that should be discounted. Here are some reasons why reliable IT support service for small business organizations is important:
Improved Productivity
Imagine your employees just slacking off because the internet connection is down again for the third time in a week, even after troubleshoots had been done by your non-professional employees. Your business would be affected and your employees would be left idle. It would be totally unproductive for your organization if the IT systems and connectivity are constantly out of order.
With reliable IT support, your organization's performance would show significant improvements as you have the resources to ensure that no holdups would interfere with your business. Effort and time could be placed on running your business instead of troubleshooting for issues. This would also increase the level of efficiency among your employees, as well as the performance of your operations.
Well Maintained and Updated
Imagine if an organization is using an outdated server or older versions of network security software. In the ever-evolving digital world, modern malwares like ransomware could easily trick obsolete security software and intrude the computer system, thus causing serious impairment to an organization.
In business, strong IT support serves as a valuable tool for organizations. With reliable IT support, business organizations can have one less thing to worry about. Your organization's systems and data are taken care of. Routines inspections are performed on servers, software and applications. This maintenance not only allows your IT system to retain an optimum performance, but also to be up-to-date in order to strengthen your network security, thus preventing any contemporary malwares from posing a threat to your business.
Better Security
Someone broke into your organization and ransacked the place. All laptops containing important client data has been stolen. Without backup, it is almost impossible to recover them. The loss of these important data would either put your business operations temporarily on halt… Or worse, put you out of business.
However, with reliable IT support, disaster recovery can be done. Certain IT support utilizes unified backup with the world's best backup like the Disaster Recovery as a Service (DRaaS) and Business Continuity and Disaster Recovery (BCDR) to assist clients in disaster recovery. Both DRaaS and BCDR are IT providers that help save important data onto an offsite secure location. Equipped with data encryption, your organization's data are protected from theft and can be conveniently recovered from any man-made error or natural disaster.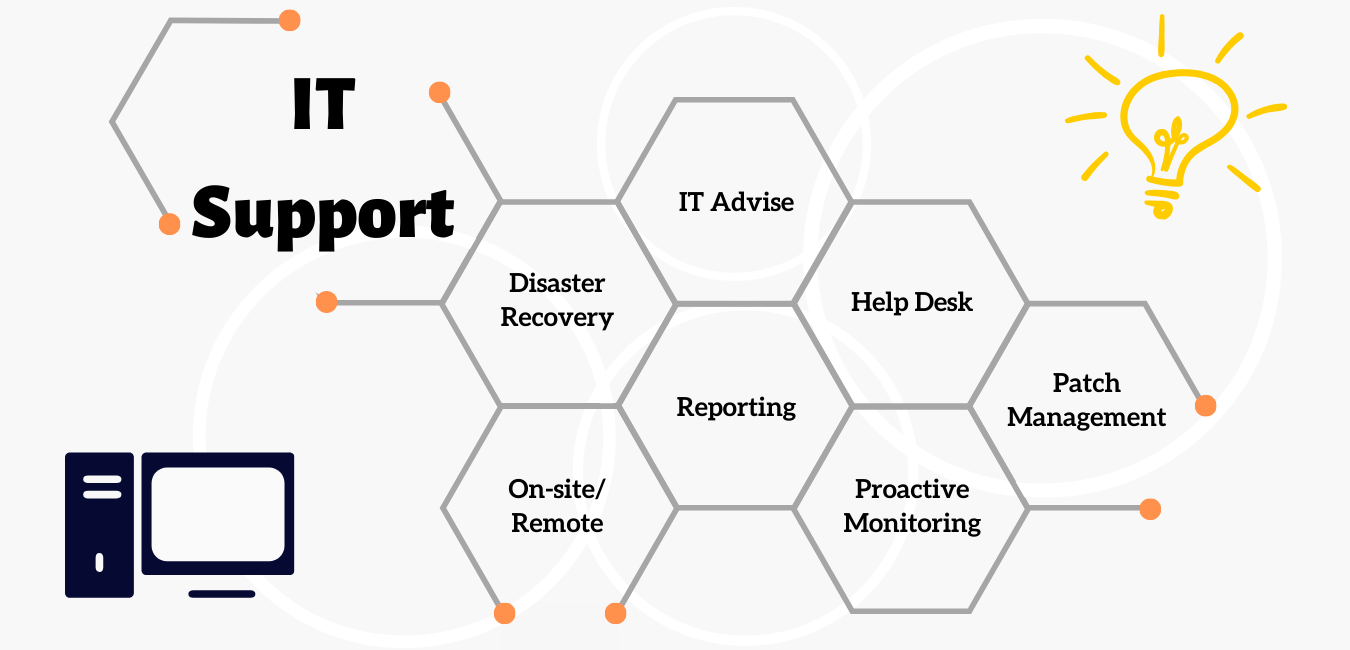 Why Outsource for IT Support and Services?
Seriously, why is outsourcing for IT support and services needed when you can have your own in-house IT support team? Sure, while it may seem more cost effective on the surface, we haven't taken into consideration the additional costs to establish a comprehensive IT department. Occasionally, smaller organization may have limited budget. Resources need to be allocated accordingly to start-up the business.
As a small business organization, you may need to consider on other expenditures as well. These include the salaries of your IT technicians, the cost to train them, owning the right hardware, software licensing, subscription of cloud-based services, maintenance charges and more. In Malaysia, an average cost between RM 2,000 to 5,000 per month is needed to hire one to two staff with basic IT knowledge. On the contrary, you could invest that amount to obtain a yearly IT service from a well-established support team with professional IT background. Yes, you read it right! A yearly service which is practically 10 times cheaper than hiring your own IT staff. By outsourcing to IT support and services, your subscription entails a wide spectrum of IT support solutions, ready at your disposal whenever it is needed.
Choosing the Right IT Support Service Provider in Malaysia
As mentioned, at times, having your own IT support team can be costly. If you are a small business organization, why not try outsourcing for IT support and services as an alternative?
Mewamax Solutions Sdn Bhd is an IT support service provider in Malaysia. In addition to bringing our clients a wide range of IT products, we also specialize in providing IT support service for small business organizations. Our all-inclusive services come with regular checking and sending of reports for all servers and PC, troubleshooting for any IT or network connection issue, updating or upgrading of Windows and the maintenance of both software and hardware to name a few. Now, isn't this a real bargain?
While we are relatively new, Mewamax Solutions Sdn Bhd has been in the IT business for over two decades. Thus, you can most certainly rely on our IT support and services to meet your organization's IT needs. For a FREE DEMO of our IT support services, contact our friendly sales representatives at 03-62728031 or 017-2116534.