Backing Up with the Best: Top 5 Backup Software of 2019
To most computer users, the experience of losing important computer data and being unable to recover them would be a total nightmare. Thus, we all know how important it is to always perform backups. Then again, while backing up important computer data with mass storage hard drives is a good practice, it still does not guarantee a complete protection against unforeseen circumstances. What if your hard drives are damaged beyond repair or stolen? Occasionally, business organizations may experience data loss as a result of hardware failure, software corruption, natural disaster or theft.
In this article, Mewamax Solutions Sdn Bhd is excited to share with you some of the best backup solutions for business in the market. Here are five of 2019's Top Backup Software in descending order as ranked by TechRadar:
Top Backup Software of 2019
#5: Genie Timeline Home 10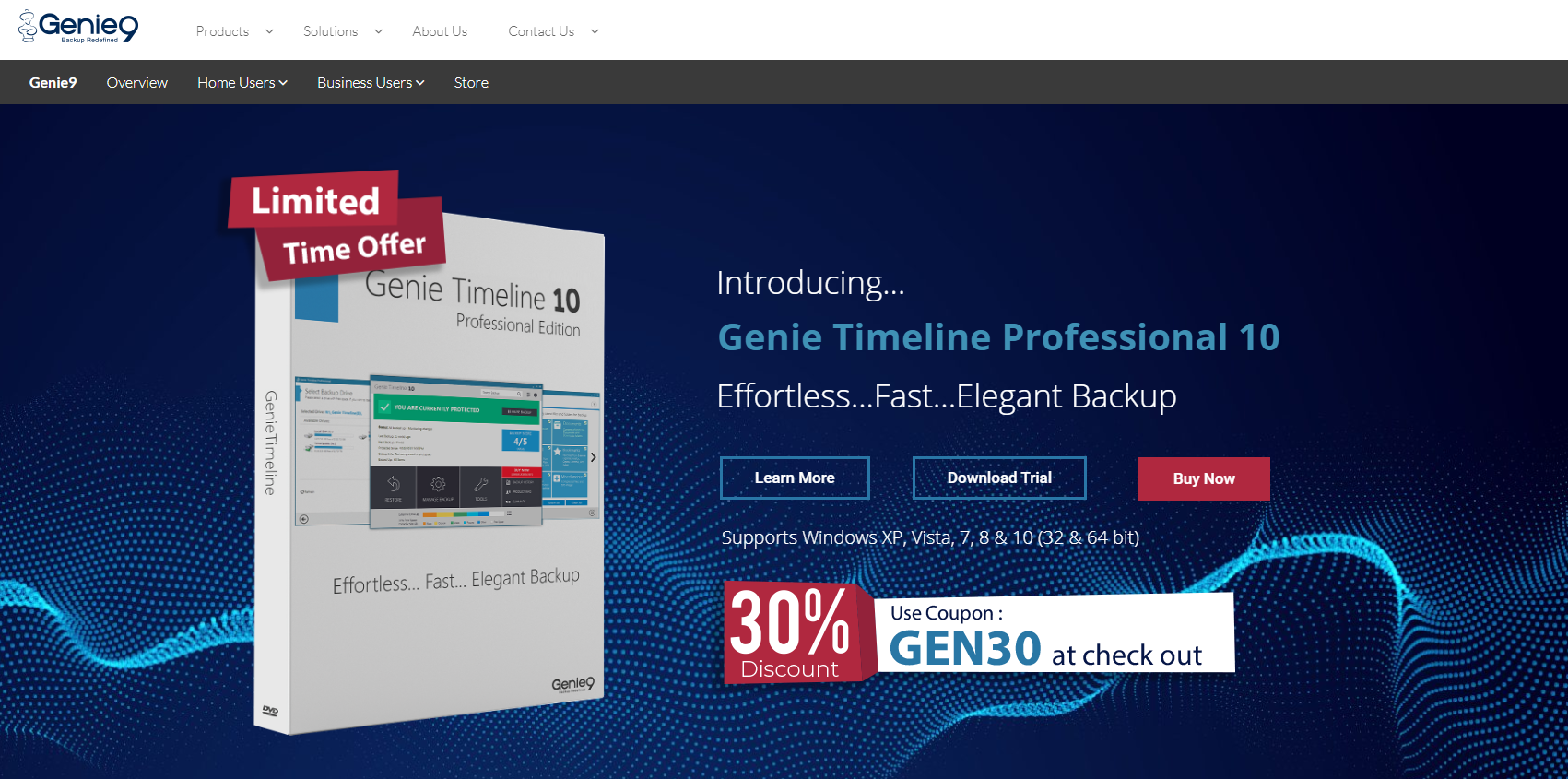 Genie Timeline is a backup application that can be setup in three simple steps. It is able to perceptively adapt its processes according to system resources, such as the 'Turbo Mode' that speeds up the backup task when your computer is idle. Important data and computer system are backup automatically and is easy to manage. The disaster recovery feature enables your computer system to simply be restored at any recovery point. It is also fast and lightweight, thus allowing you to enjoy gaming or movie without interruption while it performs.
However, Genie Timeline uses a more conventional drive backup, thus lacks a cloud backup.
#4: NovaBackup PC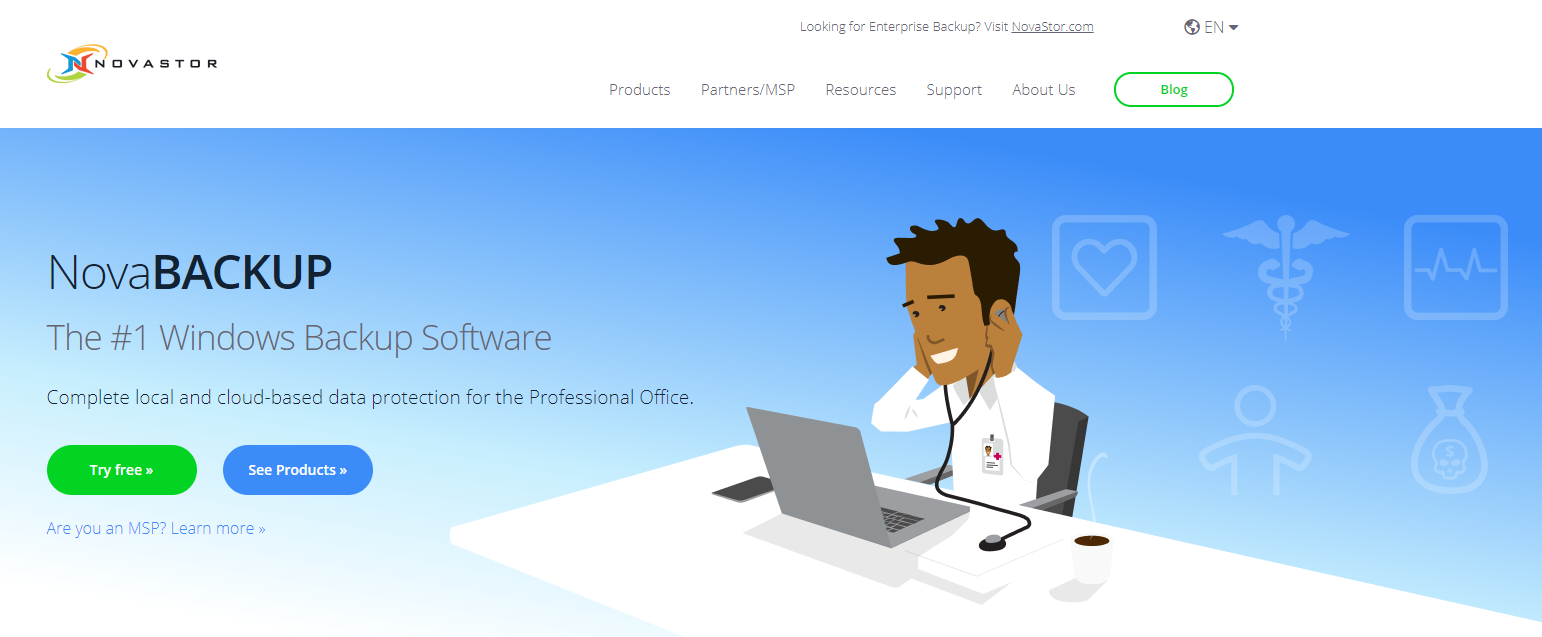 Nova Backup offers a higher level of security. A comprehensive range of backup options allows you to either backup files individually or your entire computer hard drive. Files, images and videos could be backup to your local media drive or cloud file sharing services like Dropbox. Security of the backup is further enhanced with an AES 256-bit encryption.
However, this backup software can be costly as it is only available on subscription basis, starting at $49.95/year for only a single device.
#3: Paragon Backup & Recovery Advanced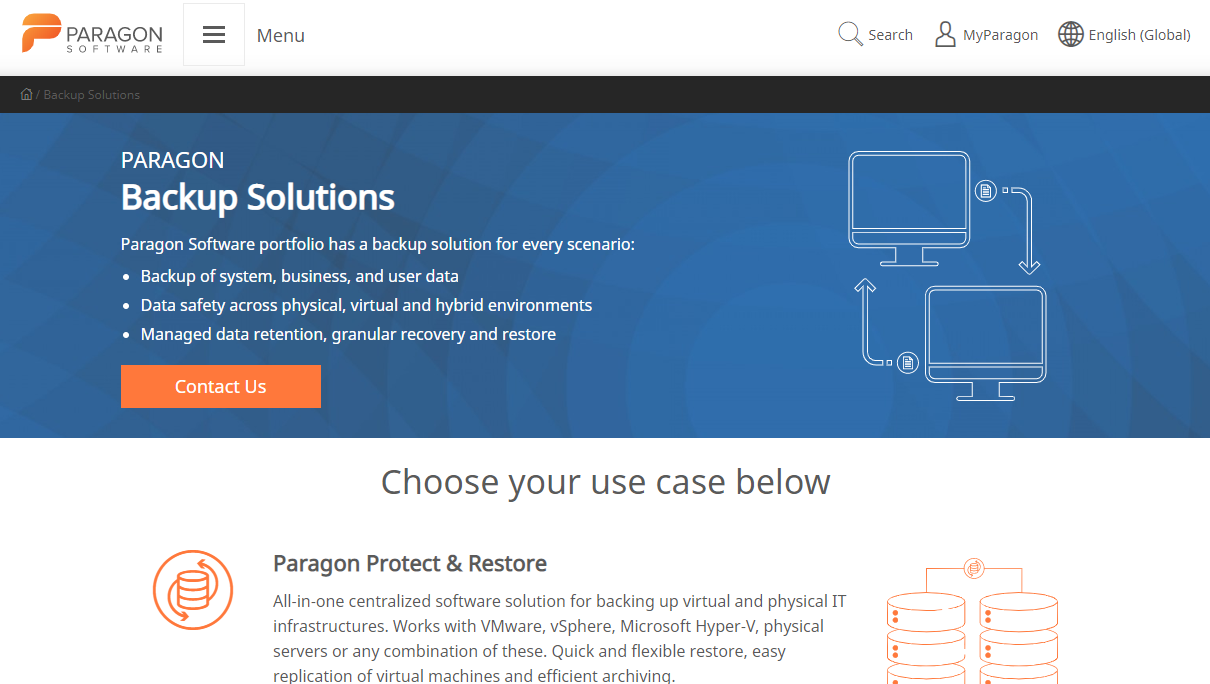 The Paragon Backup software simplifies the process for complex routines such as automated backup, making it easy to use. The unique feature of this software is the approach for recovery media via USB. In addition to the standard backup processes, you can use a bootable USB stick to recover files, perform restoration or resolve boot problems in the event your computer is unable to perform a boot.
While Paragon Backup is more affordable, one minor drawback is that the backup software does not have a cloud storage.
#2: EaseUS ToDo Backup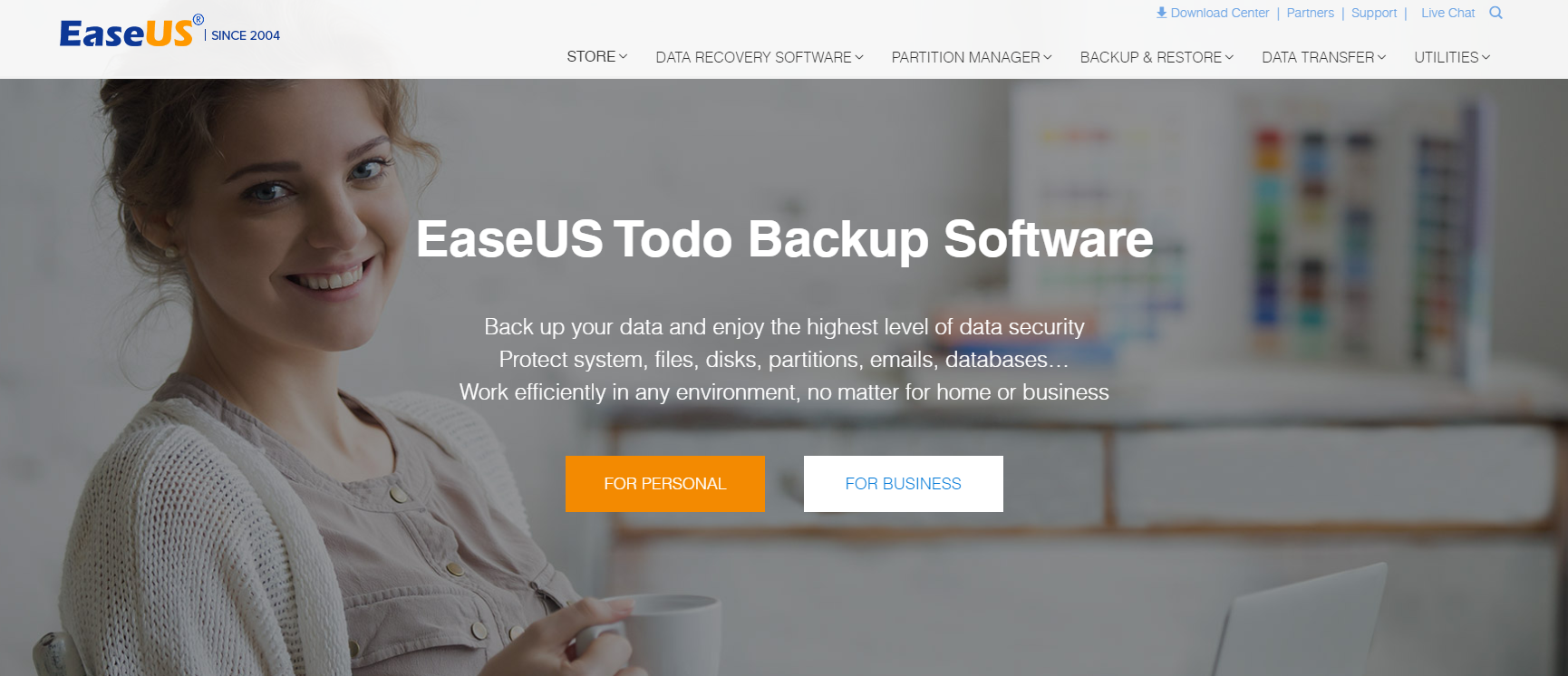 EaseUS ToDo comes with advanced feature set at an affordable cost. It is neater and organized in terms of design. Performance-wise, albeit the slower backup processes, EaseUS ToDo performs well in imaging tasks. The software offers your computer system the best performance with its comprehensive and scheduled backups. EaseUS ToDo also supports a wide range of backup destinations, including hard drives, solid-state drive (SSD), optical discs, network locations, as well as cloud file sharing services like Dropbox and Google Drive. It is available for both Windows and Mac platform.
As with the previous backup software, EaseUS ToDo also does not come with a cloud storage.
#1: Acronis True Image 2019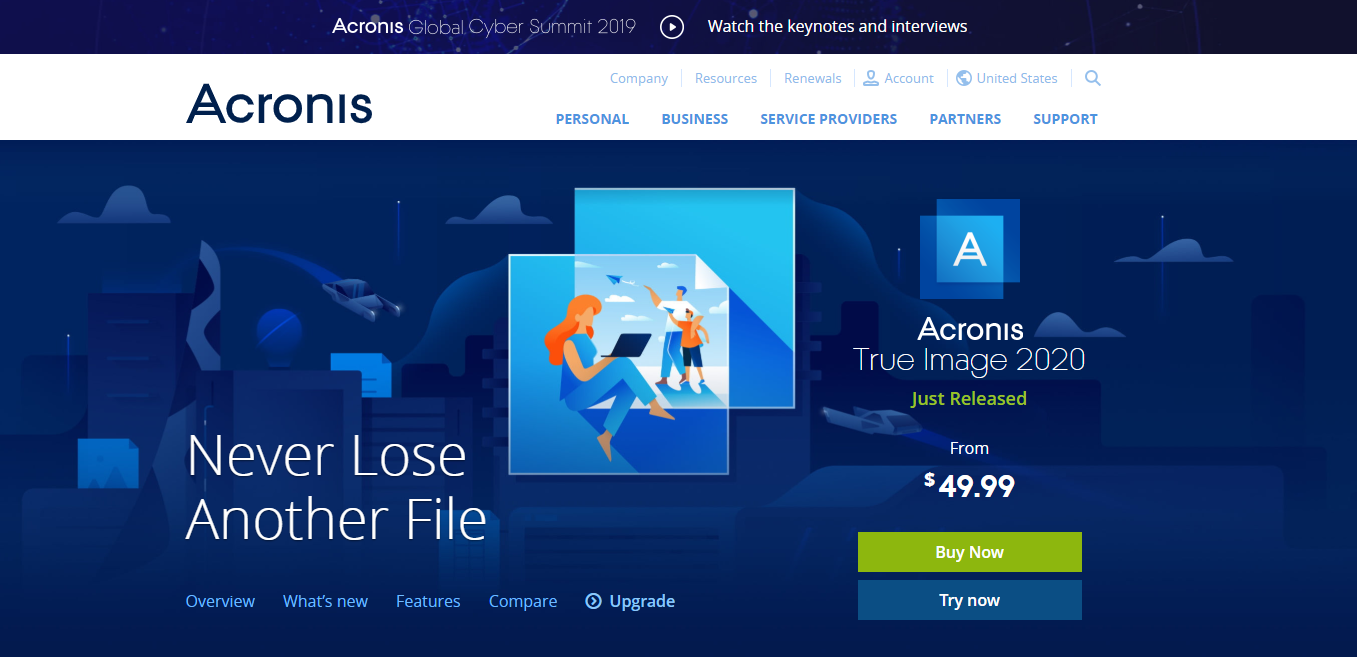 In our earlier article, we suggested cloud storage and cloud backup as one of the best approaches to securely store and backup your data. Taking the number one spot, the Acronis True Image utilizes cloud backup whereby computer data and files are backup to an off-site server via its cloud.
While Acronis Cloud Backup has a lengthier boot time to perform backups, its comprehensive features more than compensate for this shortcoming. Backup is performed on everything like the disks, partitions, servers, data and mobile devices to its cloud. For disaster recovery, files, folders, applications, including the entire computer system can be recovered instantly. There is an automated backup feature whereby users can schedule for the backup to commence automatically.
Acronis Cloud Backup performs backup to both the local drive and its cloud. Cloning and mirror imaging tasks are performed to protect the hard drives for restoration, including your operating system, boot information, applications and hidden files. In terms of security, it also offers additional protection against ransomware (read about Ransomware here) whereby any unauthorized encryption made by hackers to your hard drive is reversible.
Our Recommendation
Performing backups is always easier than choosing the best backup software. At Mewamax Solutions Sdn Bhd, we seek to provide clients with the best backup solutions for business. The abundance of features makes Acronis Cloud Backup an ideal backup software for business organizations. That being said, our speciality is in the Acronis Cloud Backup. It is available via a one-time license purchase (Standard) or subscription plans (Advanced or Premium), with the one-time purchase starting at $49.99/computer.
A FREE DEMO is currently available! For package quotations and other information, contact our friendly sales representatives at 03-6272 8031 or 017-2116534.