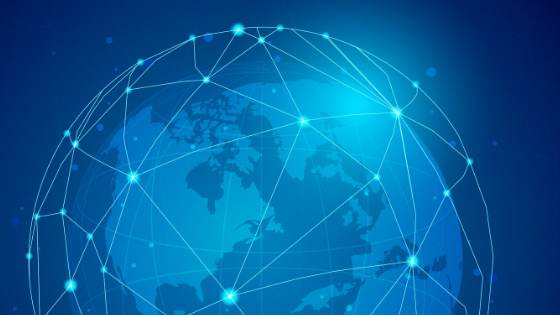 FortiGate: Gatekeeper of the Cyber World
Spyware… Ransomware… Worms… Trojan horse… As much as we despise them, cyber threats are always out there. It's only a matter of time before the malwares get to you. Whether it's intentional or not, all it takes is just one click to cripple your entire network security.
But it doesn't have to be like that. Not with a firewall safeguarding your computers within the cyber world. Not with Fortinet.
As an official Fortinet dealer in Malaysia, Mewamax Solutions Sdn Bhd is excited to talk to you about a product of Fortinet, the FortiGate Firewall. Now before you proceed, if you haven't check out our previous article on network security, we recommend reading it first for a better understanding.
All caught up? Awesome!
What is Fortinet and FortiGate?
As an overview, Fortinet is a multinational IT corporation based in California, USA founded in the year 2000. With almost 19 years of proven track records, they stand as the top global provider for various network security applications.
FortiGate is the first firewall product to be made by Fortinet, released in 2002. It is a matured product with proven track record. Till this day, this firewall platform remains as one of the most secured and trustable firewalls in the cyber security software market.
What Are the Features of FortiGate?
When choosing a firewall product, it's all about how much it could do to enhance your network security.

FortiGate is a state-of-the-art firewall that does more than just identify port, protocol and IP addresses. In addition to filtering, monitoring and controlling incoming/outgoing traffic from the internal office network, FortiGate also comes with a variety of handy features:
Best of Both Worlds
A firewall is commonly paired with an antivirus software to protect your computers from malwares (read more about antivirus here). With FortiGate, you get the best of both worlds. The firewall platform also comes with a Network Antivirus to protect your computers by using cutting-edge detection engines to prevent new and unknown threats. Hourly updates are also performed to help keep your network protection up-to-date.
Two is Better Than One
Disruption in the Internet could be an unpleasant experience, especially for business organizations, which is why some tend to have back-up Internet service providers (ISP). FortiGate's Dual ISP Connectivity enables a Dual WAN connection or basically two internet services to be run simultaneously. With this feature, your internet connection would remain uninterrupted in the event if one of your ISP is experiencing disruption.
Sharing is Caring
It's easy for staff members to share or access files under one roof, but what about those across other locations? With a Multi-Branches VPN Connection, FortiGate enables the headquarter and all other office branches to be linked under a single network. This allows for convenient file sharing, accessibility and management on the organization's server.
Thou Shall Not Pass
At times, there's only so much that could be done to control what staff members do with the internet in an organization. With Web Filtering, FortiGate helps restrict them from accessing potentially malicious links, files or websites, thus further enhancing the network security of your organization.
A Matter of Priority
During war, you wouldn't supply ammunitions to a medic over a soldier. In an organization, prioritizing helps put resources to good use. FortiGate's Application Control provides a real-time visibility of the applications that are currently running. Policies can be customized to allow, deny or restrict access to specific categories of applications. Prioritizing and de-prioritizing of applications usage according to users or departments helps to optimize the organization's bandwidth usage on the network.
A Firewall a Day Keeps the Intruders Away
As with application control, the Intrusion Prevention System (IPS) offers visibility on application usage to protect your network from potential network intrusions by restricting access to unsafe applications. Utilizing a real-time threat intelligence updates and existing intrusion prevention rules, FortiGate can effectively keep cyber threats away from your network.
Benefits of FortiGate
So, what makes the pioneer product of Fortinet, the FortiGate Firewall your first choice? Here's our pitch:
It's Powerful – for it can effectively tackle complex and dynamic cyber threats
It's Cost-Effective – designed as a comprehensive network protection package with robust security services for consumers to purchase in the most economical way
It's the Best-in-Class – proven unmatched security effectiveness as validated by third-party certifications
It's Unequalled –gains threat analysis insights by taking advantage on daily analysis of over 100 billion security events globally
It Updates Constantly – daily updates are performed to protect against the most contemporary viruses or attacks
FortiGate (Firewall) is now available in both appliances (entry-level, mid-range, high-end or chassis) and virtual machine. For more information, contact our sales representatives at 03-6272 8031 or 017-2116534. With Fortinet safeguarding your network, you can now experience the true meaning of safety and security.