Conversion Made Easy with ABBYY FineReader:
The Smarter PDF Solution
What's the first product that comes to mind when someone ask for the best PDF software in the market? It's Adobe Acrobat, right? Sure, while Adobe is the most commonly used software to open and convert Portable Document Formats (PDF) files, there are also some alternative software which also deliver reliable PDF solution. For company seeking to acquire a PDF software editor, Mewamax Solutions Sdn Bhd seeks to enlighten you with a product that is more than just a conventional converter. Introducing the ABBYY FineReader. But before we tell you more about this software, first you'll need to understand the optical character recognition (OCR).

What is ABBYY FineReader?
When you read this article, your eyes and brain are coordinating with one another to carry out optical character recognition or OCR for short. Your eyes would recognize the patterns of shades to identify characters on the screen and your brain processes it, allowing you to read those text. For computers, the OCR works similarly albeit the intricate workings. It differentiates printed or handwritten text characters within images, such as photos or scanned documents. It is a process that converts text within an image into text itself.
Developed by ABBYY, the ABBYY FineReader is a PDF tool that employs its own AI-based OCR technology to allow documents to be digitized, retrieved, edited, protected, shared and collaborated in a digital workplace. This PDF software editor is especially beneficial for organizations that deal with tons of paperwork and documentation.
ABBYY FineReader as a PDF Solution
As a PDF software editor with sophisticated AI-based OCR technology, ABBYY FineReader comes packed with comprehensive features that offers handy PDF solution for a company. Below are some of the key features of the software:
Automation Tools for Digitization & Conversion Routines
It wouldn't be efficient to view through a whole stack of hardcopy contracts searching for a single clause. With ABBYY FineReader's automated digitization tools, conversion of those paper documents could be done in three simple steps. The software would automatically commence recognition on the scanned or digital documents according to your preferred schedule and process multiple documents by batches into searchable and editable formats.
Better PDFs Protection
With ABBYY FineReader, PDF documents would be protected to ensure they are only accessible and viewable by authorized individuals. Its security features include digital signature verification, remove of hidden data, password encryption and tools to redact sensitive information.
Collaborate & Approve PDFs Documents Easily
Discussions on PDF documents are made easier with ABBYY FineReader's tools to mark, annotate or even draw on. You can share and discuss ideas with colleagues, obtain feedback among one another, thus would evidently speed up the organization's decision-making process and get documents approved quickly. This feature would significantly improve the efficiency and workflow of an organization.
Edit & Organize PDFs
With ABBYY FineReader, there is no document in any format that cannot be edited. PDF documents can be edited as it is, updated, have its information utilized and even become a fillable form, saving you from the hassle of performing conversion into another editable format.
Compare Documents in Different Formats
ABBYY FineReader allows for a quicker, reliable and easy document comparison. You can compare two versions of the same document in different formats side-by-side which allows for easier identification of any differences between the two versions. Differences identified can be highlighted by just clicking on them and comments can also be inserted. Comparison results can be saved and shared with others as a difference report or an annotated PDF document.
Digitize Documents & Scans with OCR
Tired of searching for something on an image or paper document or retyping word-by-word? With a state-of-the-art OCR technology, ABBYY FineReader could convert documents with high precision and accuracy. It recognizes texts by scanning on images, converting them into searchable PDFs for easier content searching, as well as into editable formats like Microsoft Word or Excel. This helps to save valuable time by providing faster and easier access to information and also eliminate the effort to manually retype the documents.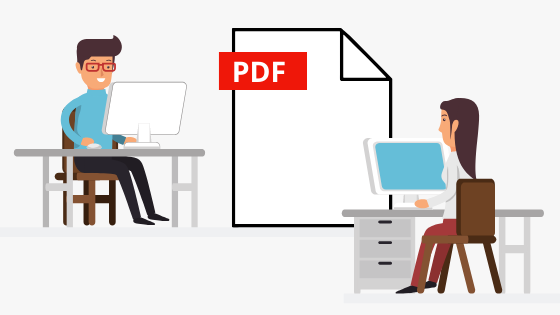 Our Recommendation
While Adobe Acrobat is generally regarded as the best PDF software in the market, its subscription fee can be costly with an average of approximately RM 800 annually. Alternatively, you could acquire the ABBYY FineReader via a one-time payment. That's right! With the same amount, you could get a lifetime usage for the ABBYY FineReader software. Additionally, organizations could also benefit from the progressive volume discounts with the purchase of multiple licensing.
Mewamax Solutions Sdn Bhd carriers a variety of IT products and solutions for our client, including PDF solution for company. We highly recommend the use of ABBYY FineReader as this OCR-based software is undoubtedly some of the best PDF software any organization can get. It is available in a variety of subscription options, namely the 'Standard' and 'Corporate' options for individual usage and the cost efficient 'Volume Licensing' for business organizations.
A FREE TRIAL is available now. For more information about ABBYY FineReader, contact our sales representative today at 03-6272 8031 or 017-2116534.
With ABBYY FineReader, converting document formats have never been easier until now.